Volcanos Wins Prestigious Award!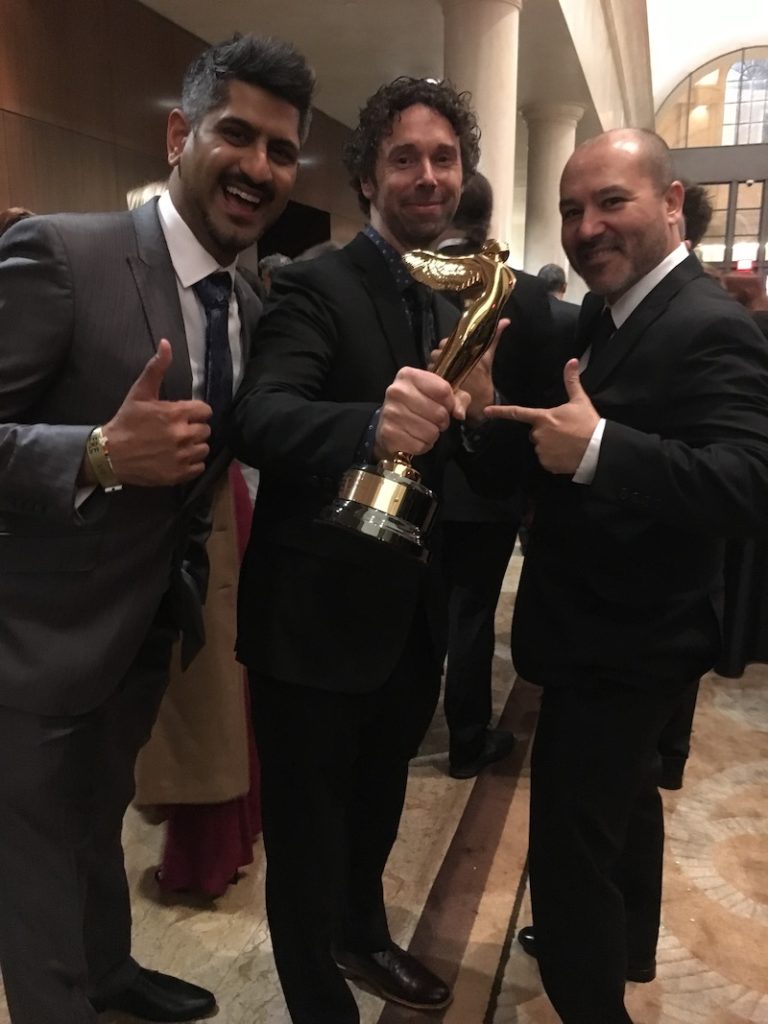 Digital Crossing is excited to share that Volcanoes: The Fires of Creation won Best 3D Documentary at the highly prestigiousAdvanced Imaging Society's Lumiere™ Awards presentation that was held on January 18th in Los Angeles.
The Lumiere™ Awards recognize outstanding international achievement in the creation of immersive storytelling using advanced visual technologies.
The film's Executive Producer and Director, Michael Dalton-Smith, along with Southbay 3D Stereo Supervisor Meetal Gokul and Darkframe 3D Digital Visual Effects Supervisor Jaime Jasso, were on-hand to accept the award in Hollywood.
According to Michael "I'm extremely honoured to receive this 3D Lumiere Award and to follow in the footsteps of Jonathan Barker (SK Films), Executive Producer and Distributor. Jonathan was incredibly proud of Volcanoes, as is the entire team! Volcanoes are a passion of mine and it was thrilling to shoot them around the world. I hope the film gives audiences a sense of their immense power. This award is a wonderful acknowledgment of the hard work that went into creating a realistic and fantastic 3D experience."
"Volcanoesis one of those rare films that provides the viewer with an experience that only a handful of people ever get to have. The outstanding science, stunning 3D and loads of adventure combine to make it a standout, not only in the world of giant screen but in terms of sheer entertainment.  I'm very proud to have played a part in bringing it to audiences all around the world with Michael and the SK team," added Myles Connolly, VolcanoesSupervising Producer. 
About Volcanoes- The Fires of Creation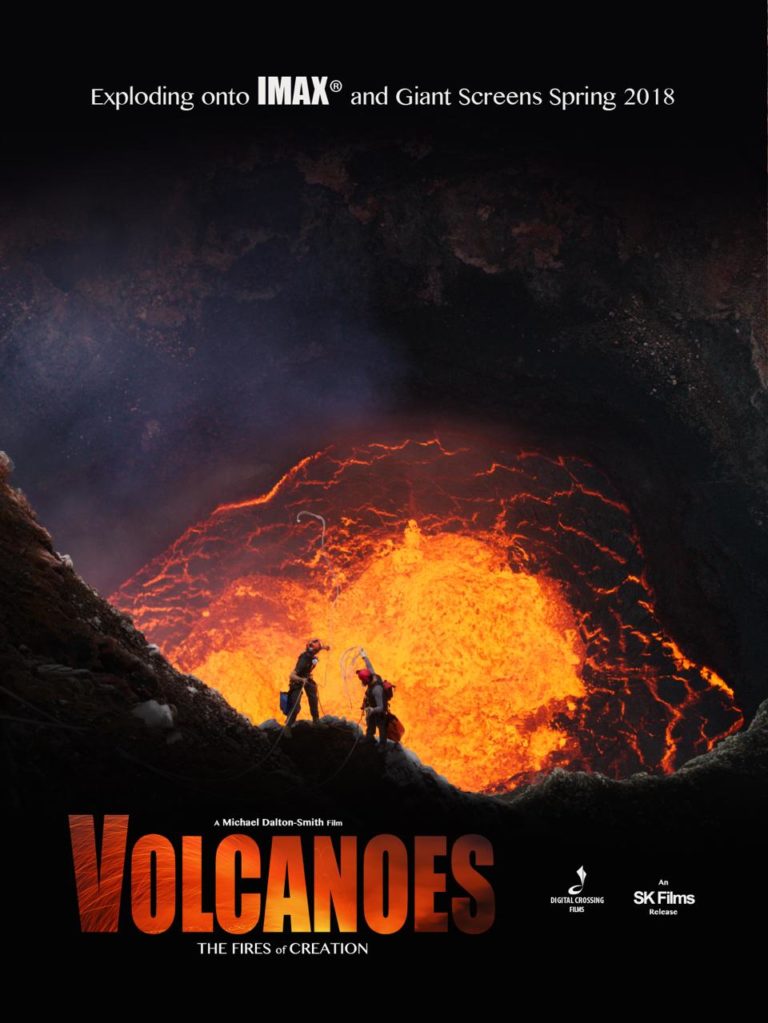 Volcanoes is the story of earth's creation
It explores the contribution of volcanoes to the great wildlife ecosystems we have today and their impact on humans and the world we live in.
4.5 billion years ago the first volcanoes on Earth came into existence. Massive volcanic eruptions gave rise to the first islands and continents on our planet during this intense phase. Life began to take hold and thrive within these volcanic landscapes, creating the first ecosystems on Earth.
Volcanoes explores the contributions that some of the world's most spectacular volcanoes have made to some of Earth's greatest ecosystems, and how they continue to influence them today.
This film also looks at how volcanoes have impacted humans, both in the past, and how they continue to affect people around the world.
Join National Geographic photographer Carsten Peter and witness one of nature's most breathtaking shows.