Award-Winning Documentary Film Company
Digital Crossing Productions is a natural history documentary film company that specializes in IMAX® and Giant Screen productions as well as 8k TV productions.
For the past fifteen years Digital Crossing Productions has been creating exciting natural history programs for international markets, which air on Smithsonian Channel, National Geographic and Discovery Channel. Two of these natural history programs – Volcanic Odysseys and Kenya Wildlife Diaries received multiple nominations for awards at the 2017 Canadian Screen Awards.
In Fall 2018 Digital Crossing Productions launched IMAX® and Giant Screen film- Volcanoes- the Fires of Creation, which won Best 3D Documentary at the highly prestigious Advanced Imaging Society's Lumiere™ awards.
As a pioneer and leader in 8k technology in North America, all productions are filmed in 8k.
Digital Crossing Productions also owns one of the largest stock footage libraries in  8k stock footage, that includes footage of many volcanoes, the Serengeti, wildlife behaviour & Conservation, aerials, time lapse and more.
Digital Crossing Productions will continue to be a leader in new technology and look to partner with companies that have similar goals.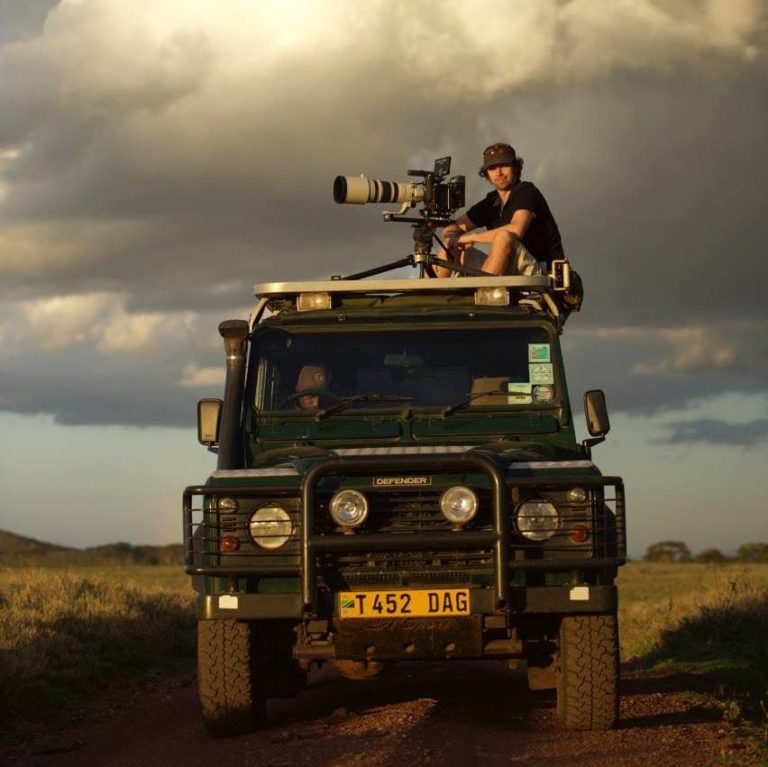 Michael Dalton-Smith
Director/Producer
An adventurer and business owner with over 17 years of experience in film & television, Michael is a leader in the production of factual Canadian television programming.
As owner of Digital Crossing Productions, Michael has directed, produced and acted as cinematographer of several TV series including Volcanic Odysseys, Kenya Wildlife Diaries, Nomads of the Serengeti, Ol Pejeta Diaries and Ultimate Africa, which have aired on networks including Smithsonian, National Geographic and Discovery Channel.
Michael is also a leader in the technical aspects of film-making, and he is on The Giant Screen Association's Technical Committee, advising and presenting to peers interested in best technical practices for IMAX® and Giant Screen films and the future of film-making.
Michael is a passionate activist for wildlife conservation and has filmed in some of the most remote and challenging places in the world.
Gian Schachenmann
Cameraman
Gian is a Swiss-Tanzanian who developed a love of nature and deep knowledge of animal behaviour through early family adventures in East Africa. 
His skill with the camera is evident in footage he shot for Digital Crossing's IMAX film "Volcanoes: The Fires of Creation" as well as documentaries: "Nomads of the Serengeti", "Volcanic Odysseys", "Kenya Wildlife Diaries" and "Ol Pej Diaries".
Combined with his ability to envision beautiful shots, Gian's enthusiasm for adventure makes him the perfect cameraman for Digital Crossing. 
Gian also works as a Safari Guide, and has recently gotten his small airplane pilot's license as well as won the GoPro HERO7 Black Million Dollar Challenge. 
Karen Gordon
Producer / Writer
Karen Gordon has been a story editor, writer, location crew and producer for documentary and lifestyle television,  IMAX and Giant Screen for more than two decades. 
As part of the DCP team, she's worked on the award winning 3D Imax/Giant Screen feature "Volcanoes: Fires of Creation,"  and television series including "Nomads of the Serengeti" and, "Volcanic Odysseys," both Canadian Screen Award nominees; as well as "Kenyan Wildlife Diaries,"  "Ol Pejeta Diaries," "Volcanoes," and "Ultimate Africa". 
Other television writing credits include  shooting and post scripts, and location crew for "The Nature of Things," and "David Rocco's Dolce Vita." 
She was story editorand co-wrirter of the feature documentary "Hatsumi".
Karen is also the (uncredited) co-writer of three best selling cookbooks with David Rocco, including the award winning "Made in Italy". 
She is also a freelance broadcaster, film critic, producer and programmer, media trainer, and communications consultant.